Cart (

0

)
The item you just added is unavailable. Please select another product or variant.

Cart
Recently Added
Total $0.00
The item you just added is unavailable. Please select another product or variant.
THEATRE in 2022 - more coming soon!
A Festival of Original Plays!
A presentation of original short plays created by students of the Drama program with the Waldo Theatre. Admission is free. Please come and support the children and this important educational collaboration!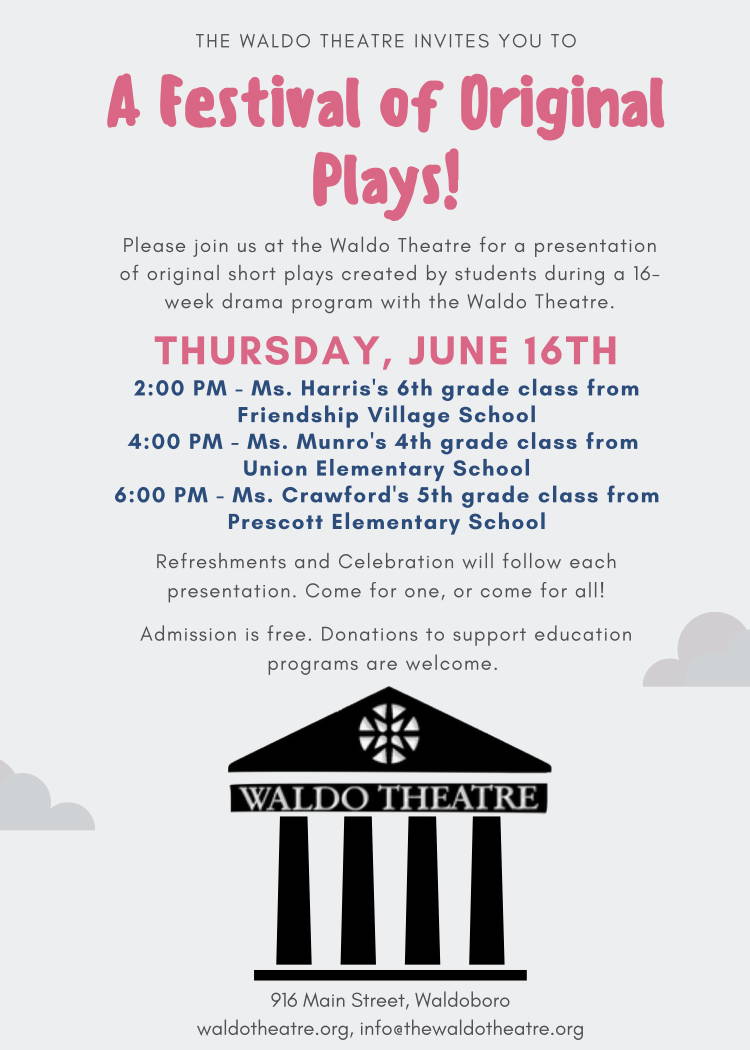 Previous Theatre Shows in 2022
"Everybody Loves Pirates"
Frogtown Mountain Puppeteers
Eight-year-old Lucy and her goofy pal Little Chucky are searching for buried treasure, but a gang of bumbling pirates keeps getting in the way! The kids get some help from their new ocean-dwelling friends, including enthusiastic superhero Lobster Boy, his reluctant sidekick Crabby, and an overgrown sea monkey! Features 15 hand-crafted mouth and rod puppets, and an 8 Foot paper-mache pirate ship.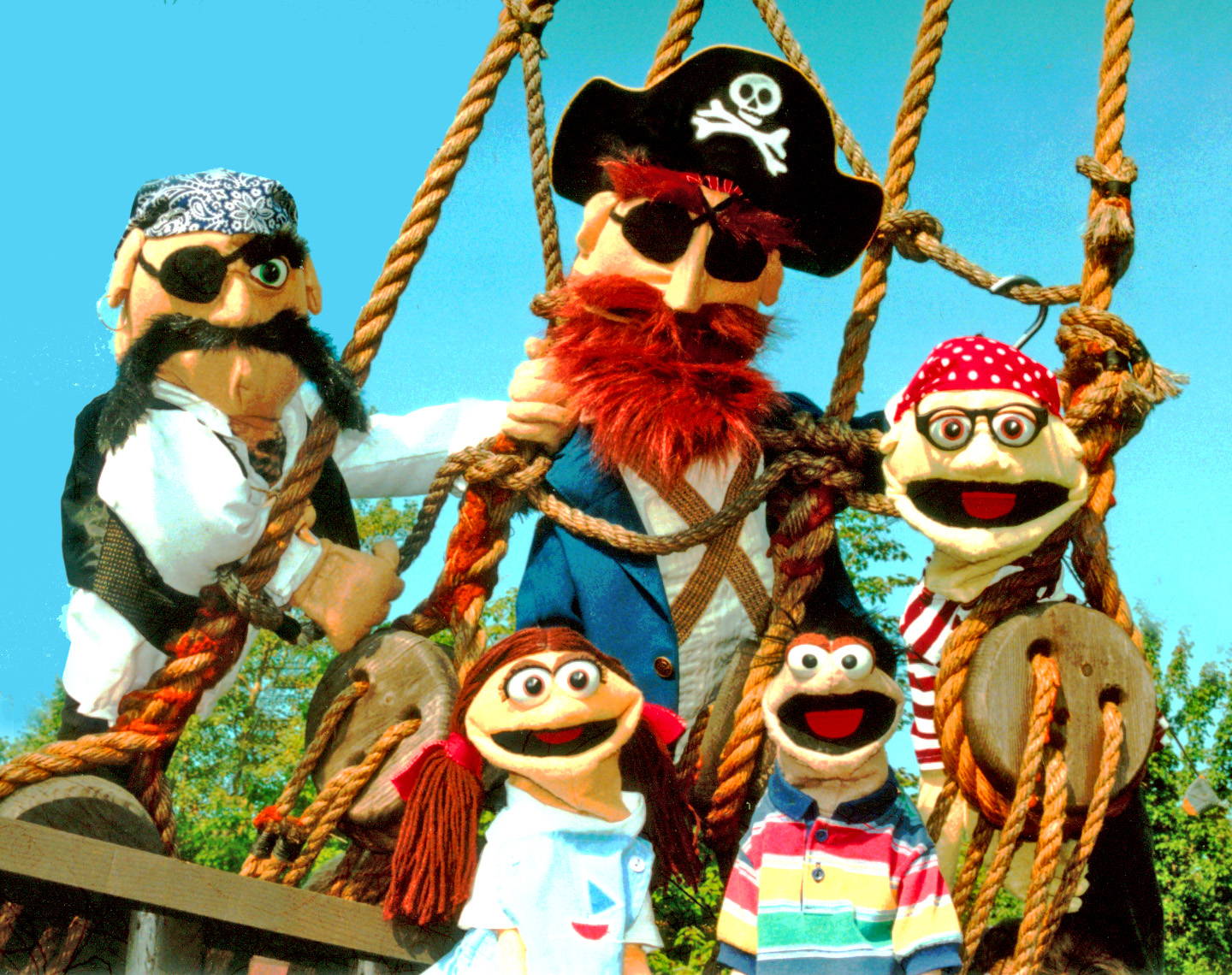 How do you do something as big as a circus when you're only one person? In The Silver Circus, Andrew Silver explores the concept of perseverance as he is faced with the daunting task of presenting a full circus show all by himself! Featuring spectacular magic, juggling, physical comedy, and tons of audience participation, Andrew presents a one-of-a-kind exhibition of skill and comedy. By adapting techniques and themes from the new vaudeville clowns, Andrew has created a masterpiece of modern performance for all ages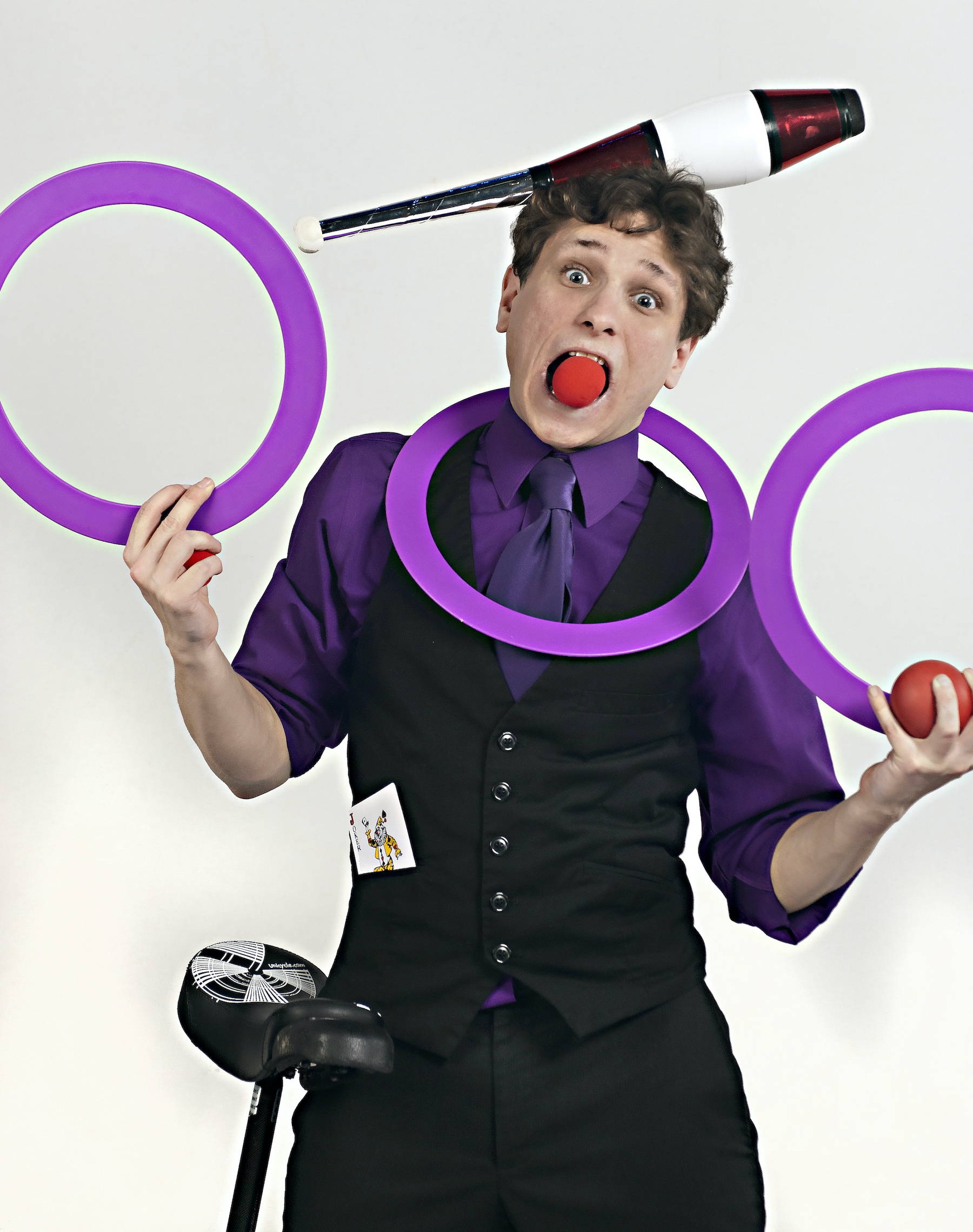 Following Covid-19 CDC guidelines, as of May 6, 2022 we recommend all visitors to The Waldo wear masks while inside the theater. We will have masks available for your convenience. We are limiting capacity in order to provide space between patrons.




2021 Theatre Programming at The Waldo:
The Theatre at Monmouth
returned to The Waldo with their touring
Shakespeare in Maine Communities
production of Shakespeare's
Much Ado About Nothing.
It was live, hilarious and fast-paced fun!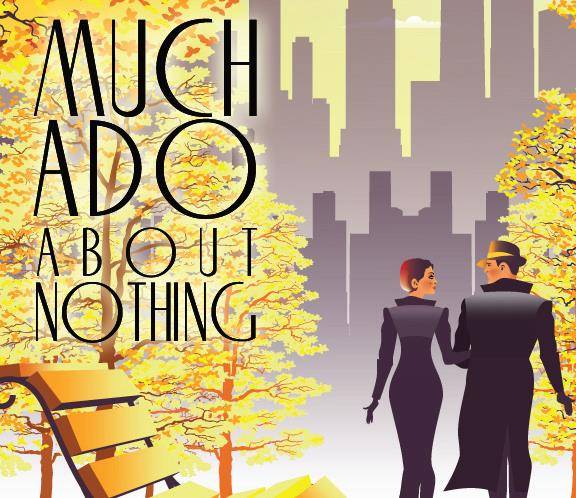 This event was generously sponsored by the Waldoboro Business Park and RLP Enterprises.

Our first live theatre production since The Waldo was closed in 2014 - Almost, Maine - was a huge success!
Watch this page for information about our next theatre production plans and email info@thewaldotheatre.org to volunteer your theatrical help!
"Almost, Maine" photo by Anna Finocchiaro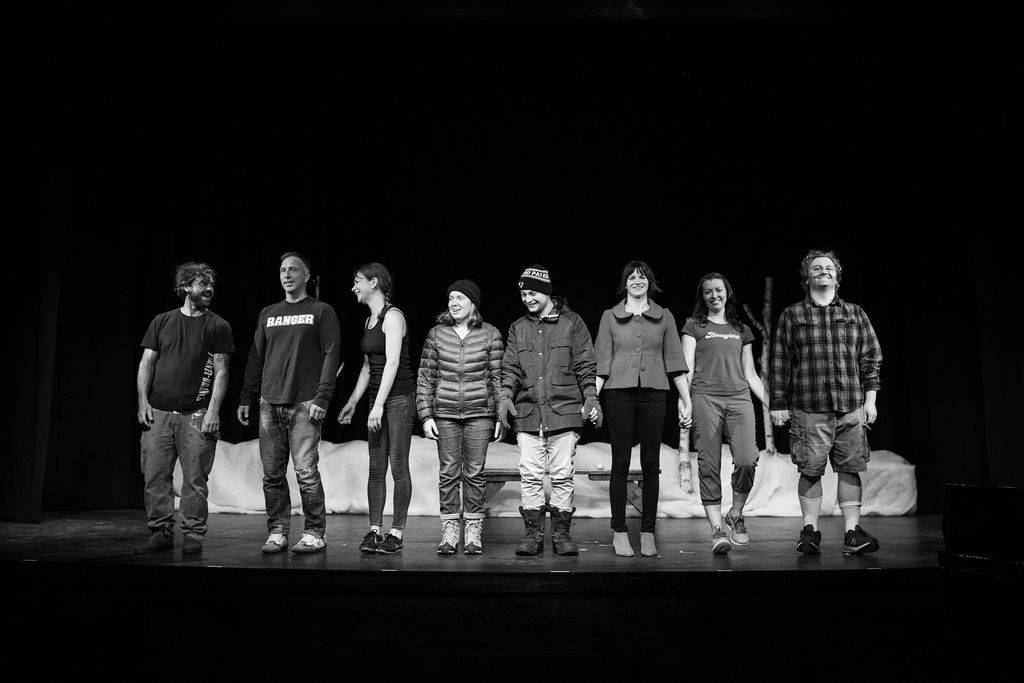 The Waldo is committed to the inclusion, encouragement, and empowerment through the arts of all people in our community. We encourage and invite audience members, volunteers, and artists of broad and diverse communities and backgrounds to enrich The Waldo's programming through their participation. All are welcome to The Waldo regardless of race, color, religion, economic status, gender, gender identity or expression, sexual orientation, national origin, physical ability, age, or beliefs. We stand against racism and discrimination of any kind.